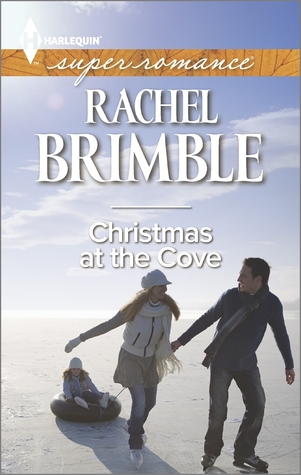 More family for Christmas?
Scott Walker doesn't have time for a relationship. The sexy mechanic has career ambitions, not to mention a mother and three sisters to take care of. The last thing he needs is Carrie Jameson, the beauty he never forgot, arriving in Templeton Cove over the holidays with some unexpected news.
Scott still finds Carrie irresistible, and he's not one to shirk responsibility. Scott's issues with his own dad make the prospect of parenthood a minefield. But if he and Carrie can overcome their fears, this Christmas could bring them the best gift of all.
Add to Your Goodreads TBR List
Buy on Amazon/Buy on B&N/Buy on Amazon UK
My Thoughts:
*I received a copy of this book in exchange for sharing my fair and honest opinion with y'all. Here you go!*
This was my very first novel by the fabulous Rachel Brimble, but I can tell you one thing: it won't be my last!
The book opens on a chance meeting a few years earlier than the majority of the book that has Scott and Carrie meeting for the first time. There is no denying their attraction, but still yet, after their short time together is over and her vacation in Templeton Cove comes to a close, she leaves and neither of them contact each other again. Three years later, she's back in the Cove with some news that will change Scott's world forever, like it's already changed hers.
I couldn't get enough of this book! Not only was it a wonderfully well written romance novel, with many ups and downs for our two main characters, but it also had a nice, Christmas theme too – my favorite type of book to read this time of year! These characters both have their flaws, oh do they have flaws, but maybe, just maybe, they'll be able to put differences aside for their sweet daughter, Belle.
Christmas at the Cove  hits all the right punches; stunning beginning, heartwarming ending and a whole lot of wonderful in between.
A must read for romance fans!
Related Posts